You might be aware that I have been delving into the world of fabric design of late. I don't talk about it very often compared to my quilting and pattern designing. It's something I tend to do quite sporadically. Despite that, I have created quite a collection of fabric designs over the past couple of years, most of which are available to buy on Spoonflower. I think my designs have continued to improve over time as I try new things, continue to draw and stretch my technical skills and my ability to use the computer programs to create seamless repeating patterns. 
Recently I have created a few new patterns, and even entered a few of the weekly Design Challenges on Spoonflower. But one of my recent designs in particular stood out for me, for no other reason than I thought it was pretty, and that was a design which I have called "Blooming Blossoms". Anyone who knows me will know daisies are my favourite flower and I certainly took some inspiration from them in this design.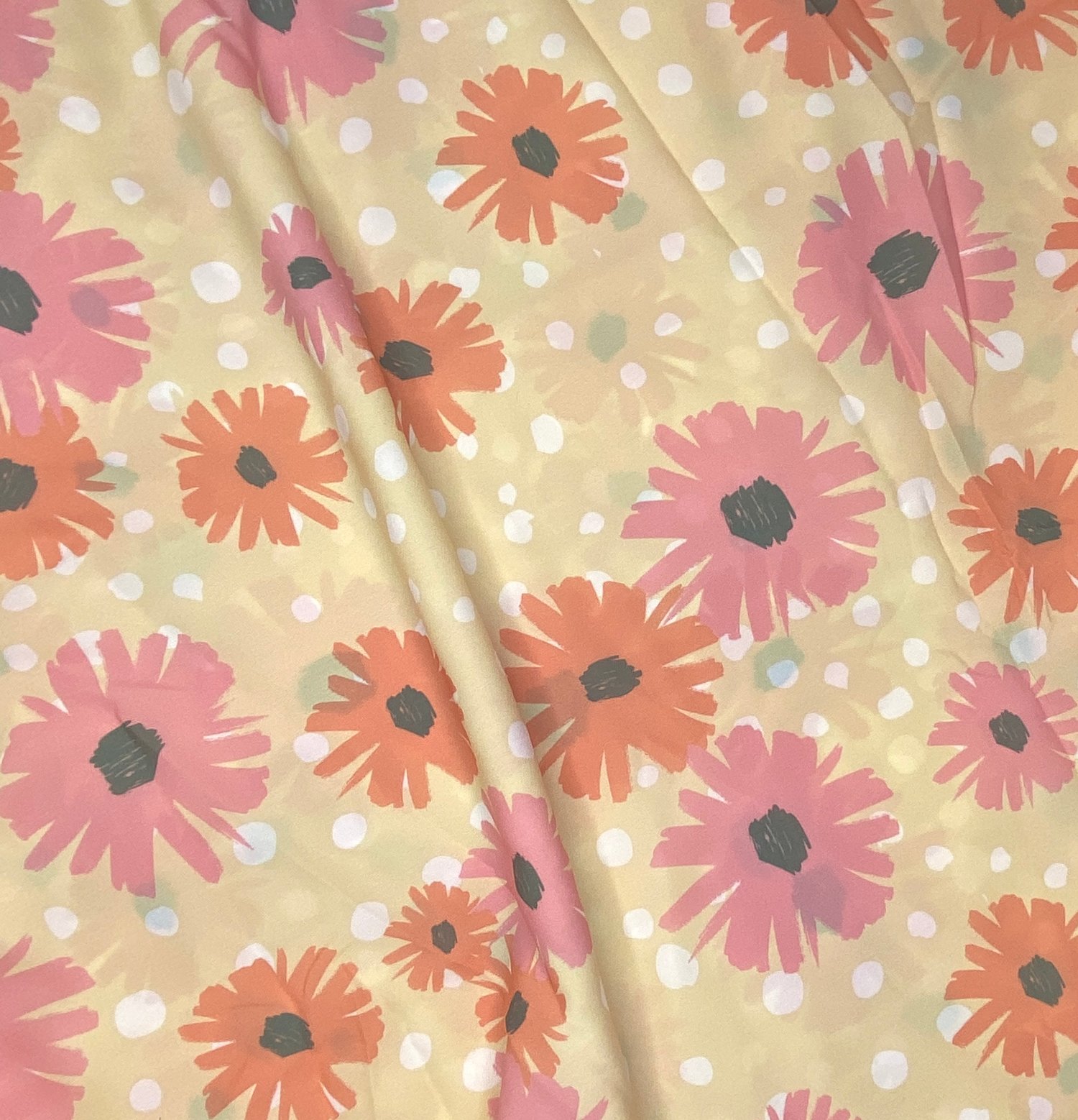 I decided it wasn't enough to simply have this design in the digital space for me - I considered buying a Notebook from Society6, but ultimately I decided I wanted to WEAR this one. So I ordered some yardage of it from Spoonflower and purchased a pattern I liked from StyleArc and set to work!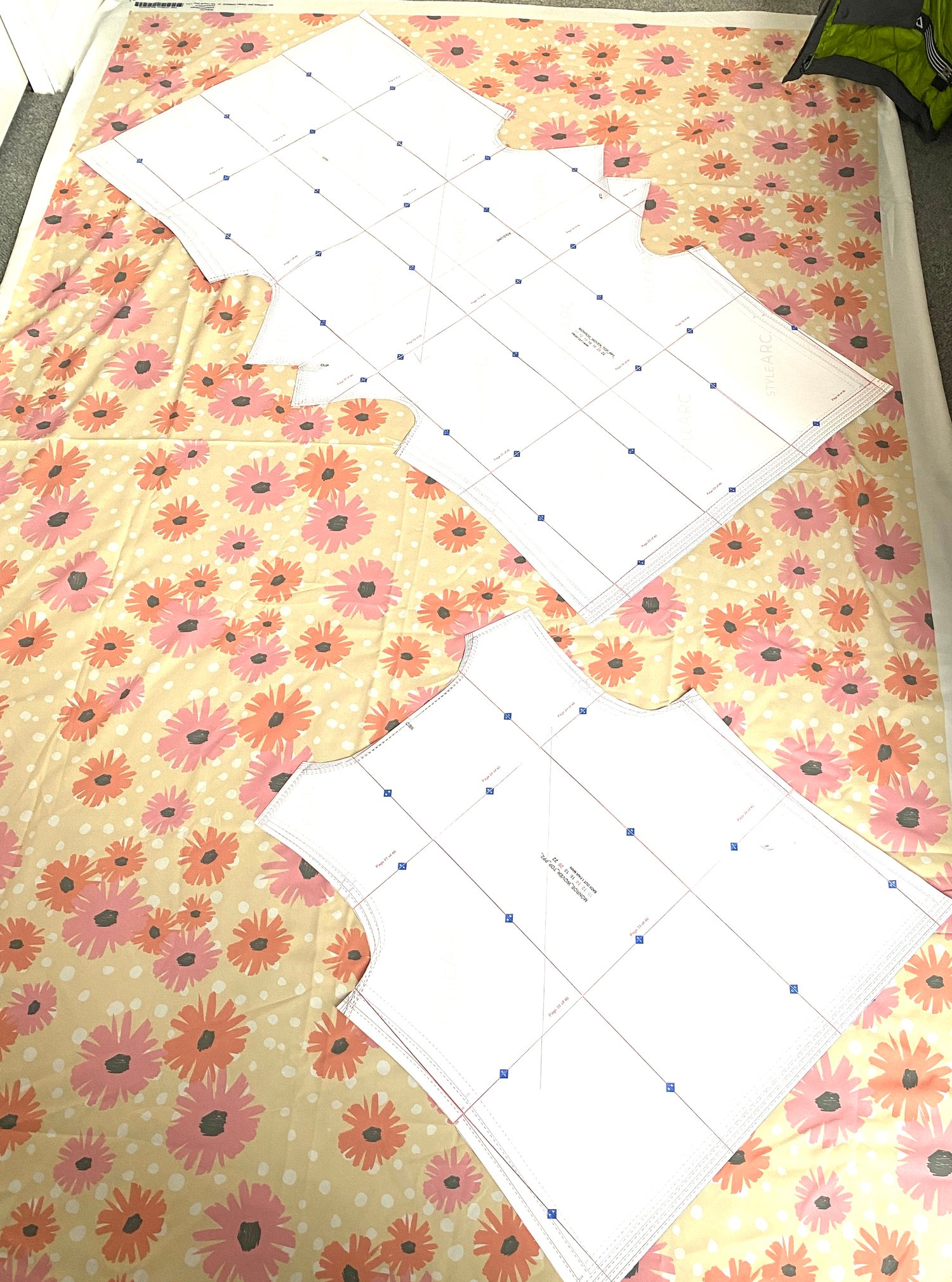 I'm not usually one for making my own clothes as I seem to have so many quilting projects on the go at once that time for clothes eludes me - but I made this one a priority. Spoonflower has a wide range of fabrics available, and I ended up choosing to have my design printed on Poly Crepe de Chine, as I had read that it would have a lovely drape which I knew would be important for that gorgeous Cowl neck. When it arrived I wasn't disappointed, it is so silky and soft and perfect for the pattern I had chosen to make my pattern with.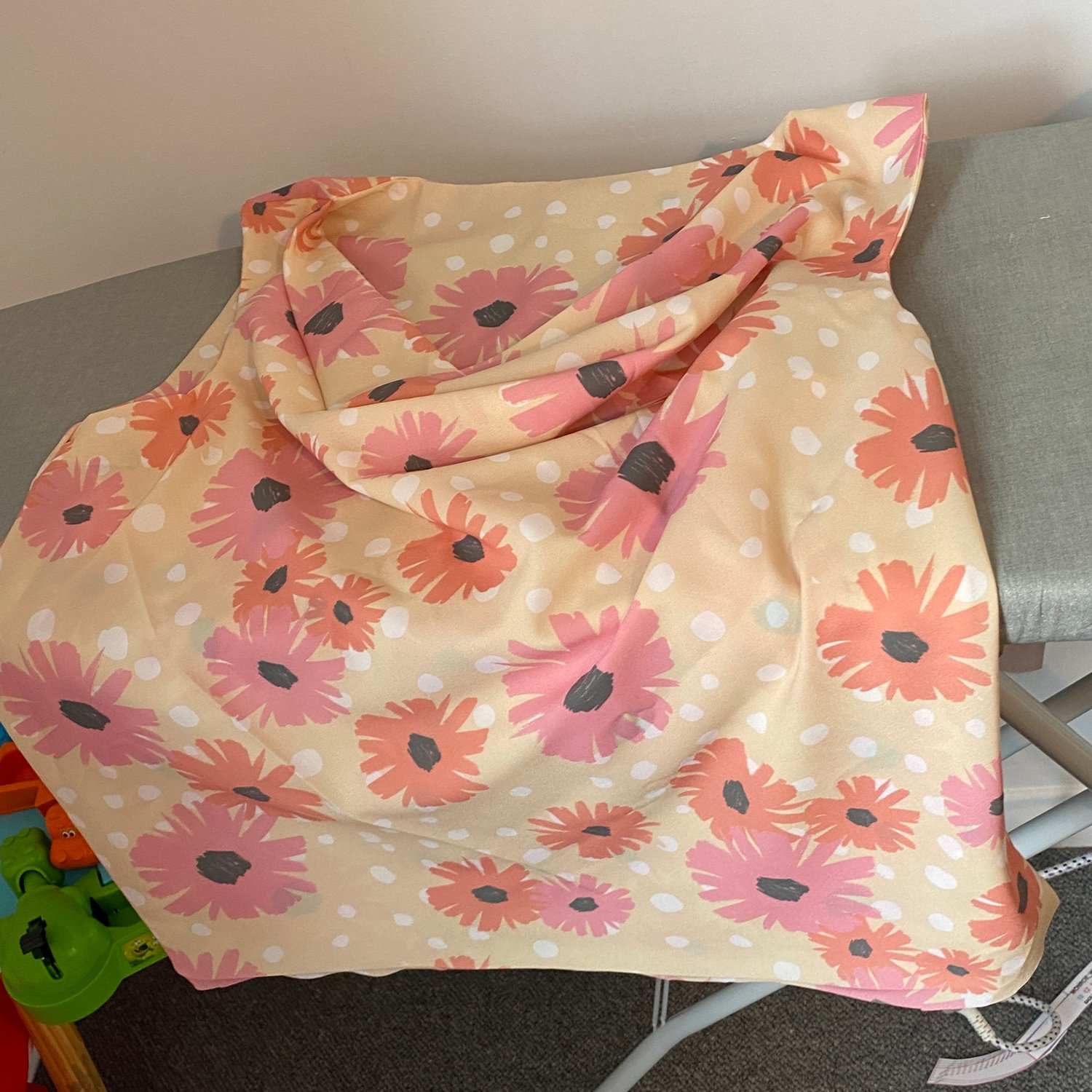 The pattern from StyleArc I chose was called the Monroe Woven Top. The pattern was quite well written, although I have to admit that making clothes (as opposed to quilts) had it's challenges for me, and I did get a little confused putting the front and back together at one point. This probably speaks more to my ability as a seamstress than the quality of the pattern though! The size guide was perfect for the measurements I took, and the cut is very flattering, It was really easy to tape the pages together because they were marked in a logical order (I chose to buy the PDF version and print at home, however StyleArc do offer printed patterns of you prefer).
I would definitely make this pattern again using Poly Crepe de Chine fabric, although I next time I would add a bit more length to the bottom, as I like longer tops, and the hem sits a little higher than my other tops. Even so, I'm really pleased with how it turned out and am excited to show off my art by wearing it (and I have already had quite a few compliments about my lovely new top!) The only downside is knowing that it's currently winter here in New Zealand so my opportunities to wear it are going to be limited for the next few months. I will have to wait excitedly for summer now so that I can show this beautiful top off more often.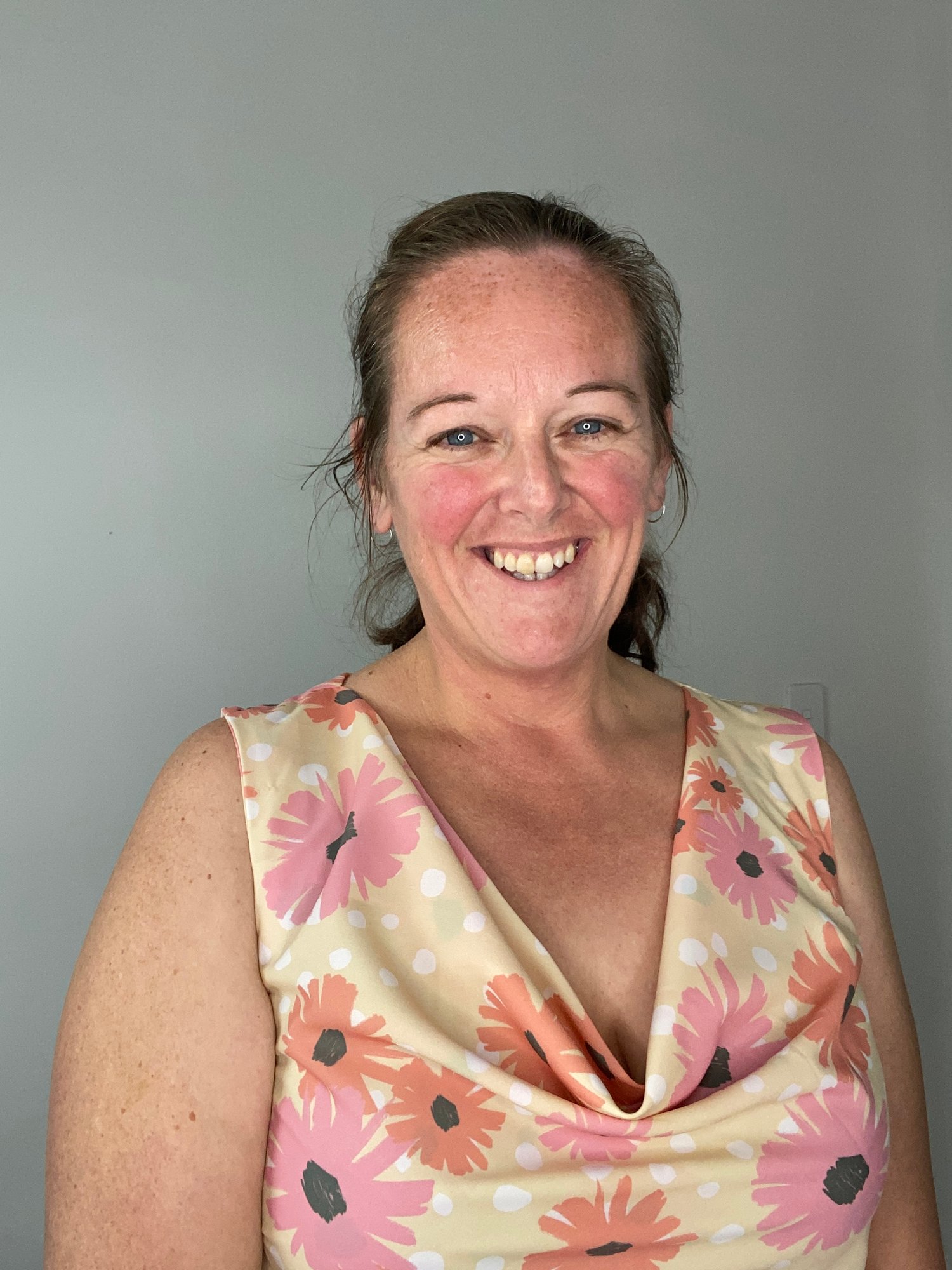 If you are keen to make your own Monroe Woven Top, you can get the pattern at StyleArc and feel free to have a look through some more of my fabric designs on Spoonflower for any fabrics you like!
Happy Quilting (and Sewing!),
Rachel
Disclaimer: This post may contain affiliate links for products and services that I trust and use myself. If you purchase an item via one of these links it will not cost you any extra, however in some cases, I may earn a small commission which helps me find my quilting habits. Thanks for your understanding!