Being a busy mum, who has been renovating a house and also designing quilt patterns, I find that sometimes it can be difficult to carve out the time I need to sit at the sewing machine and sew. However carving out time for your hobbies, including quilting, is important.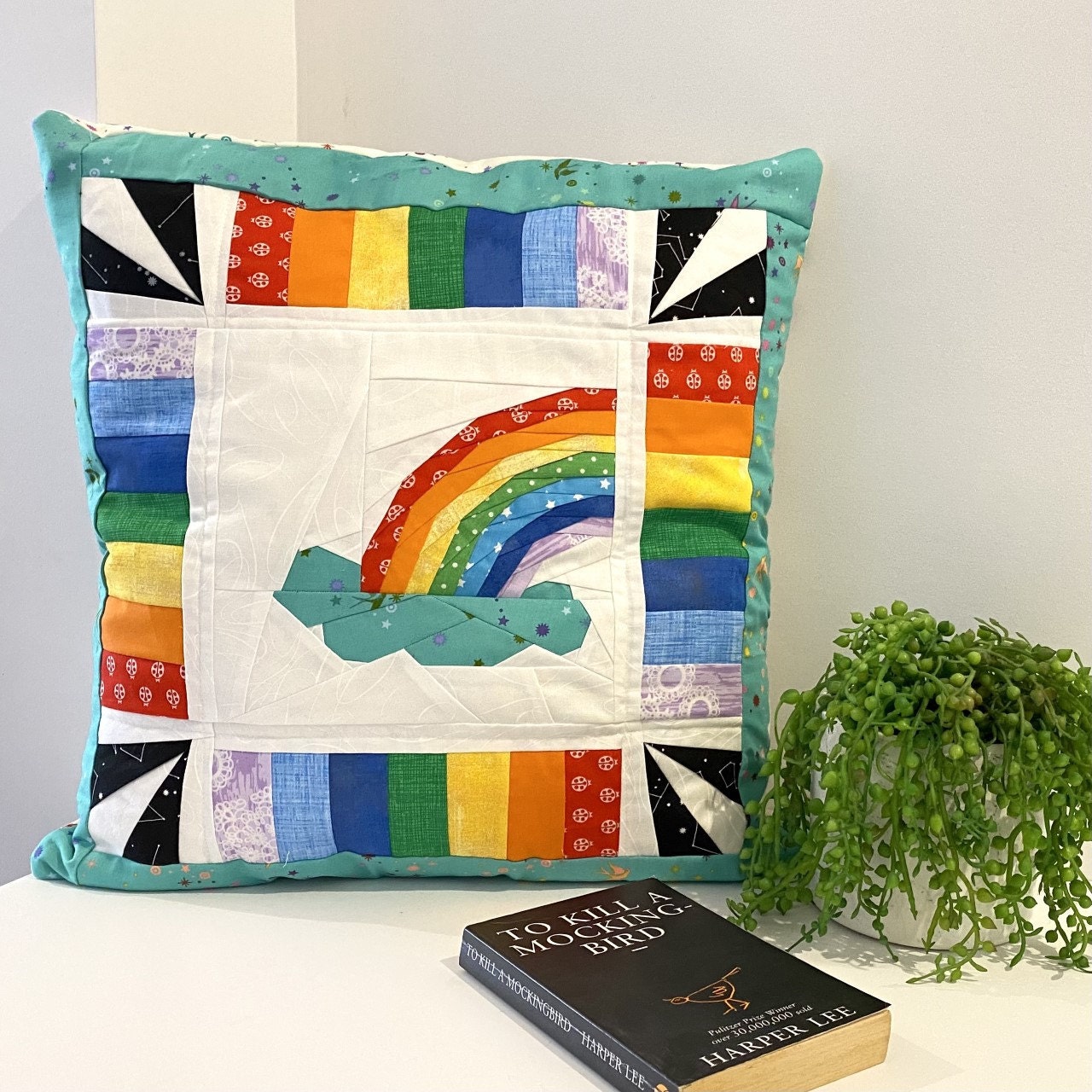 Quilting, as with any hobby, is great at keeping the brain fit, whilst also being good relaxation time, which leads to better mental health. Let's face it - in today's franticly scheduled world, people need down-time. In fact although anecdotal, many people report that the process of quilting can actually be very therapeutic for low-level mental health issues. Just check out the hastag #quiltingismytherapy on instagram to see how many people subscribe to this theory! As such, I decided it was high time I shared my own strategies for taking that all-important quilty "me time". The following are my tips for fitting your quilt making into a hectic schedule.
Top Tip #1: Keep your workspace ready to go and tidy.


Whether you are a quilter, sewer, jewellery maker, painter, or undertaking another crafty endeavour, keeping your space set up in an organised way is a huge time-saver. There's nothing worse than sitting down to recommence a quilt project and spending several minutes looking for a tool, or that fabric you needed. While I'm on this point - set what space you have up in a way that flows for you. I keep a small wool pressing mat on one side of my sewing machine, and my rotary cutter and cutting mat on the other so that I don't have to jump up and down to move between tasks, especially while I'm making foundation paper pieced quilt blocks or working on smaller quilting projects.
It's also important to have a space ready to go when you find time. When we moved to our new house, my work-space shrunk significantly. Initially there was discussion about needed to sell my small sewing desk and keep the sewing machine packed away when it wasn't in use, however I put my foot down - I needed a permanent space. If you follow me on Instagram, or subscribe to my email list, you may already know that I often pop in and sew for 5-10 minutes at a time. This wouldn't be possible if I had to lug my sewing machine out of the cupboard and set it up every time.
Top Tip #2: Allocate time.
My next tip, might seem a bit more obvious. Allocate time to quilt. When I started out, I tended to sew during my oldest son's nap time. But as he got older and dropped his day sleep, this wasn't available anymore and I really struggled to find time during the day to design or sew my quilt projects. So I started allocating half an hour to quilt in the evening after he had gone to bed. For you it could be in the morning, or if you are working on an English Paper Piecing Project, maybe you take it to work and sew for 15 minutes during your lunch break.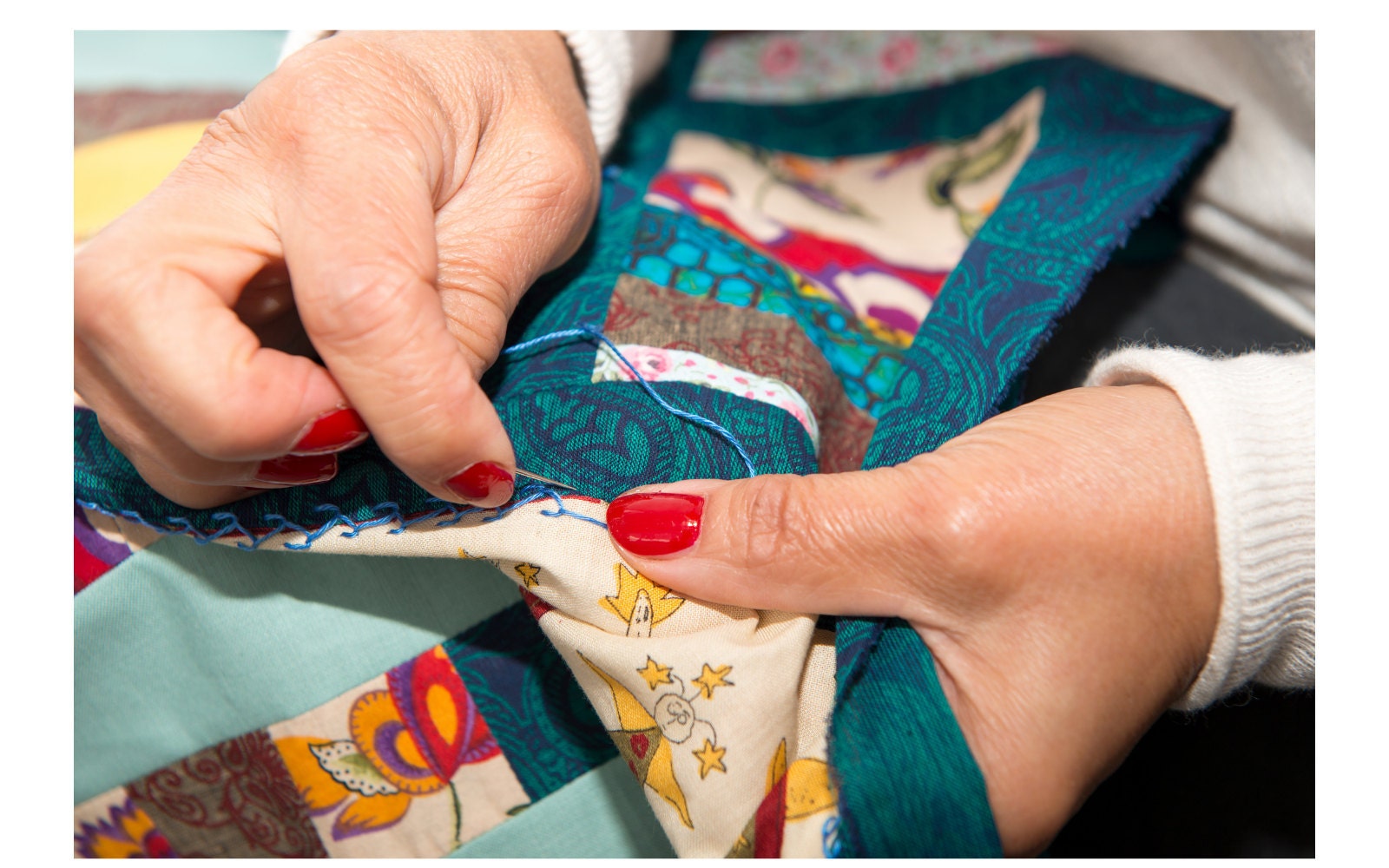 The point is, make time. Pick a time that works for you and block that time out in your diary as quilting time. If you have everything set up and ready to go, you might be surprised at what you can achieve in 15 minutes, and you may even find that once you start you have more time than you thought!
Top Tip #3: Plan ahead and do one thing at a time.


When it comes to time-managed quilting, it pays to have a plan in place. There is nothing worse than carving out the time, and getting to your sewing machine and then finding you don't know where to start.
If you are mid project then it might be easy, because you may just simply pick up where you left off, but other times it may require more planning. For example, if I need to press fabrics for a larger project, I will need to bring the ironing board out of the cupboard. So I plan ahead, I will sew as much as I can one day and then press everything the following day all at once if I can. This means I only have to get the iron out and wait for it to heat up once, and I'm not running in and out of the sewing room to use the ironing board in the hallway. You might be luckier than I am, and have a wonderful spacious space to sew in, but even so, I think this tip still applies. By undertaking one aspect of the process at a time, you can get into a rhythm while you are working, and get things done a bit faster.
Top Tip #4: Quilt with Friends
This tip goes hand in hand with allocating some time to quilt. If you make a plan with a friend to catch up and do some quilting while you chat, you are most likely going to stick to it, because you won't want to let the other person down. Plus - quilting is much more fun with friends.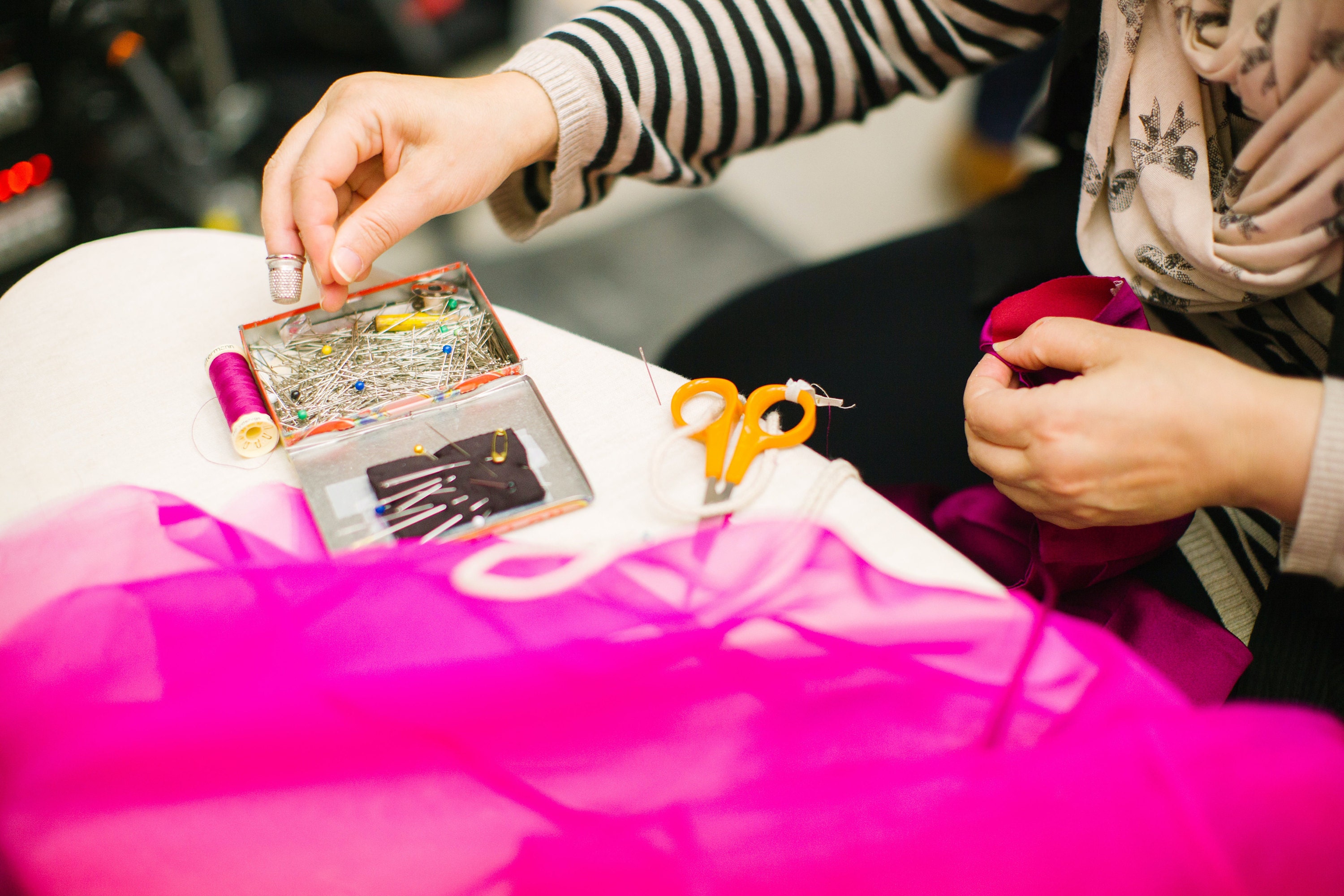 Although I recognise that recently meeting in person for retreats, or guild meetings has been more difficult to achieve due to COVID-19, there are plenty of ways to catch up with friends while quilting. Seriously - make yourself a cup of coffee or tea, grab your phone and chat to a friend on zoom while you sew, take an online class or join an online crafting party! There are still plenty of ways to quilt with friends, both old and new.
Top Tip #5: Don't underestimate pre-cuts!
Ok - This one is mostly for the quilters: Pre cuts are good. Using Pre-cut fabrics like Jelly Rolls, Charm Packs and Layer Cakes can save you time, because if you pick the right pattern, you will spend less time on the end of a rotary cutter and more time putting your quilt top together!
Bonus Tip: Play Music while you Quilt!
Remember in Tip #3 I mention getting into a rhythm? Well music can help you do that! In a study by Fox and Embrey (1972) it was found that background music improved speed of work and efficiency. This was most relevant when performing repetitive tasks, and in quilting there are a few of those (pressing, chain piecing etc). It also applied even when the music was competing with the noise of machines (hello my clunky old sewing machine!). So it is scientifically proven that playing music while you quilt will help you to get more done if you have limited time.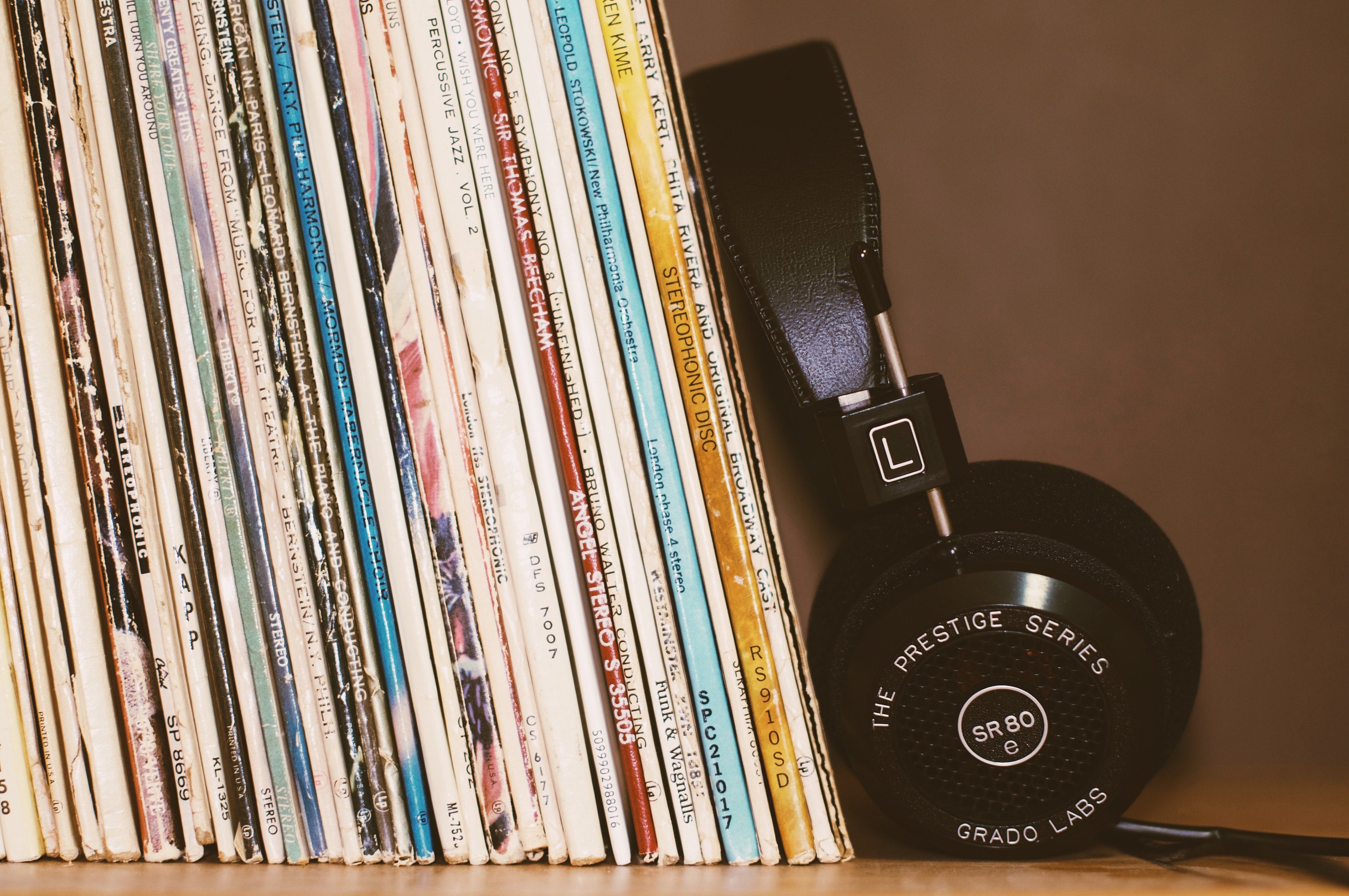 So crank up your favourite tunes and get quilting!
There you have it - a few ways to help you get more quilting (or crafting) time into your day!