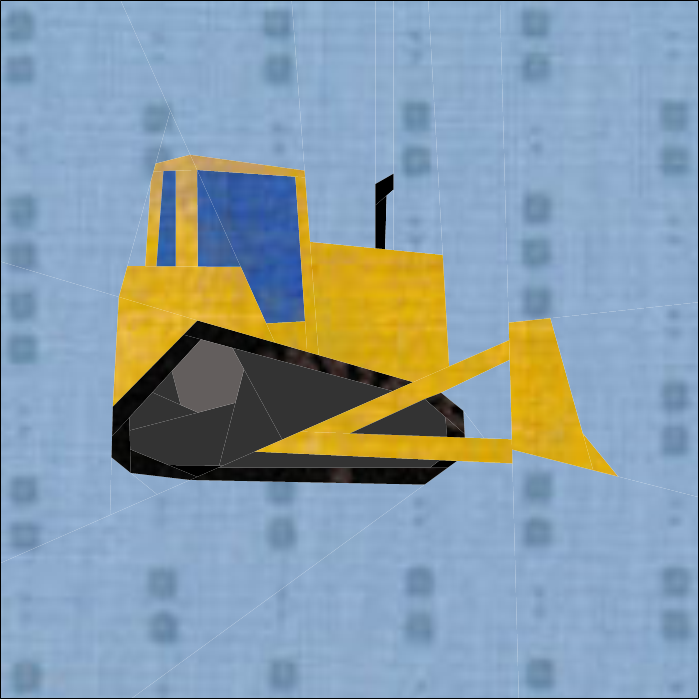 Construction Vehicle Quilt Pattern Pack - Tractor, Digger, Dump Truck and Bulldozer Quilt Block Patterns
On Sale
$15.00
The Roadwork or Construction Vehicle quilt blocks included in this quilt pattern pack are:

 - Tractor quilt block
 - Bulldozer quilt block
 - Dump Truck quilt block, and;
 - Digger quilt block pattern.

Block sizes included: 12" square. Each included quilt pattern has both left and right facing templates so you can mix and match the travel direction of your construction vehicles! 

Difficulty: These quilt blocks range in difficulty. The Tractor pattern is the easiest, while the bulldozer has some tighter angles and point matching. If you are a beginner I would start with the Tractor pattern.

A separate file with a foundation paper piecing tutorial is also included for beginners!

My patterns are designed to be user friendly and include:
 - Colour foundation templates for easy fabric placement
 - 1/4" seam allowances on all templates.
 - Easy to understand instructions and a beginner guide to paper piecing
 - Diagrams to assist you constructing your quilt block and putting the foundation templates together.