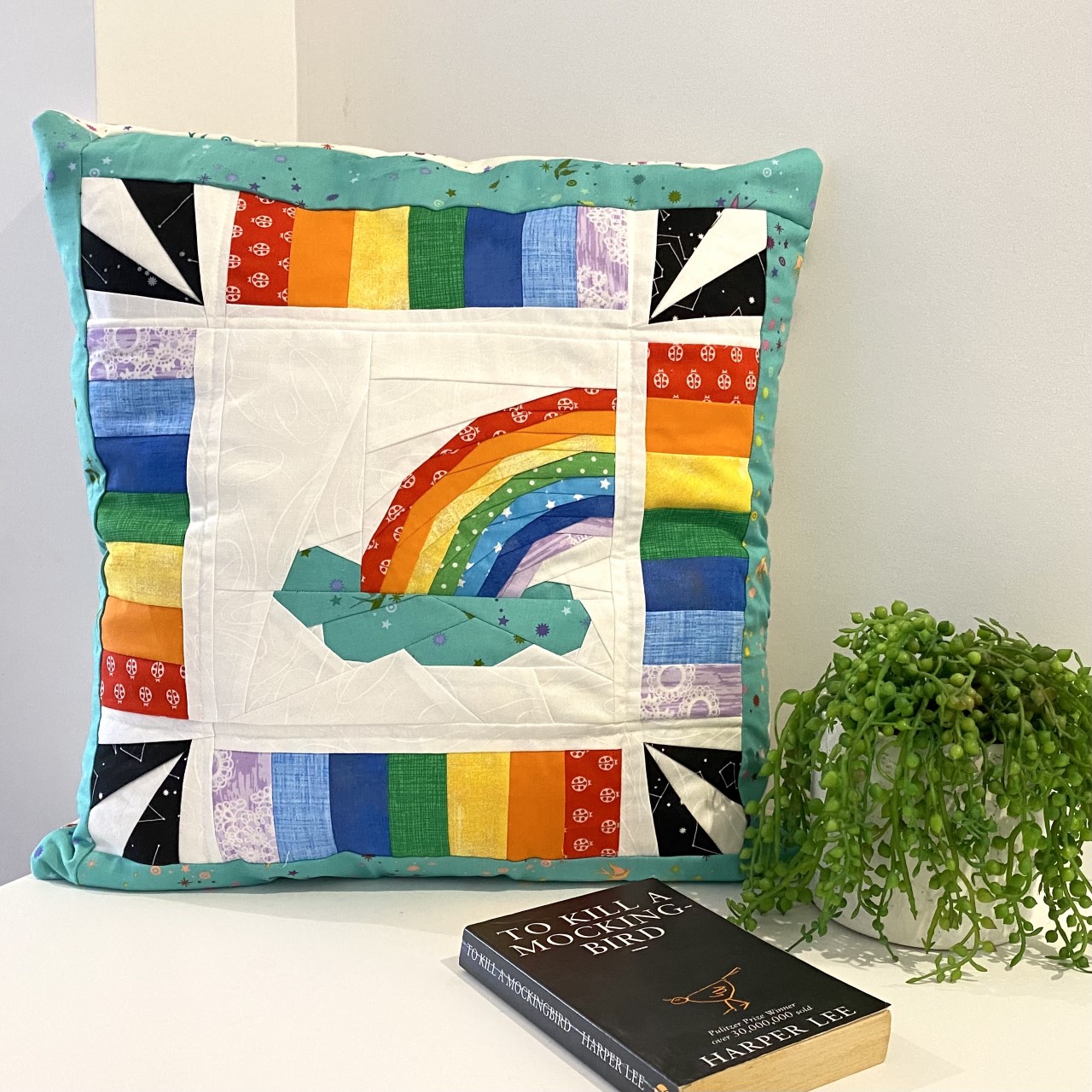 Rainbow Connection Quilt Pattern Pack
On Sale
Three beautifully designed rainbow themed quilt block patterns and a pillow cover pattern - That means you get four beautiful Rainbow quilt block patterns!

The Rainbow Connection Pattern Pack includes:

- PDF Rainbow Butterfly Pattern
- PDF Rainbow Cloud Pattern
- PDF Rainbow Kite Pattern &
- PDF Rainbow Cushion Cover / Pillow Cover Pattern.

Each of these four paper pieced patchwork patterns included have easy to understand written instructions and diagrams following a logical sewing order. They are all beginner friendly patterns.

The printable foundation templates are provided in colour to help with accuracy in placing your quilt fabrics and all sections have a 1/4" seam allowance which is clearly marked.

There are no Y seams or curved piecing required in any of my patterns. It's all straight lines!
A PDF beginner guide to foundation paper piecing is also included.