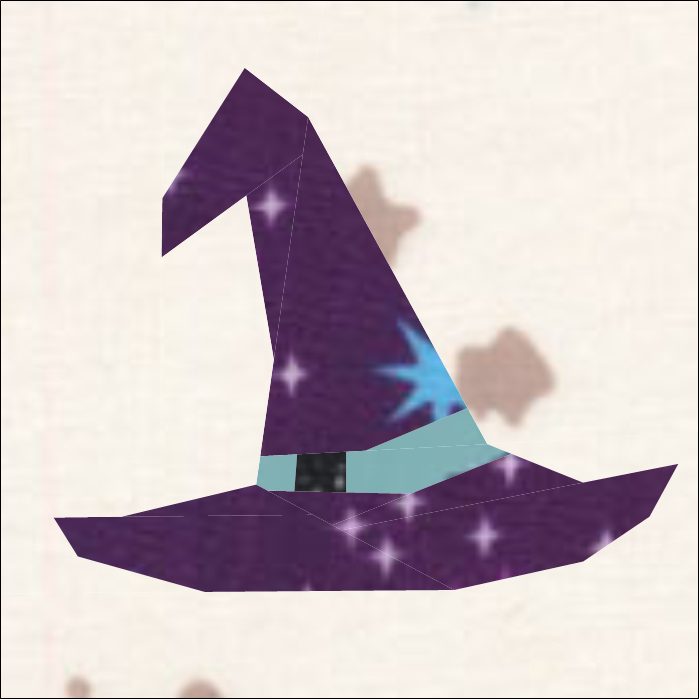 Paper Pieced Witch Hat Quilt Block Pattern
On Sale
$5.50
Halloween Quilts are so much fun to make, and this Witch Hat quilt block pattern is super easy too!

Included Block Sizes: 6", 8" & 9"
Difficulty: Easy (A PDF beginner guide to foundation paper piecing is included)

This superbly designed paper pieced pattern has templates in three sizes, (6-inch, 8-inch, and 9-inch) so that it can be used in a wide range of patchwork and quilting projects.

It comes with all of the features you would normally expect from one of my quilt patterns, like 1/4" seam allowances on every template, all straight lines (no horrible y-seams or curves), a layout diagram and easy to understand instructions for constructing your quilt block. 

Plus this pattern has been updated in 2021 and now has a seperate colouring sheet and a helpful chart to help you re-size the quilt block pattern to other sizes if the templates provided aren't quite right for your Halloween project!